Independence Day: A Discount To Celebrate The Fourth Of July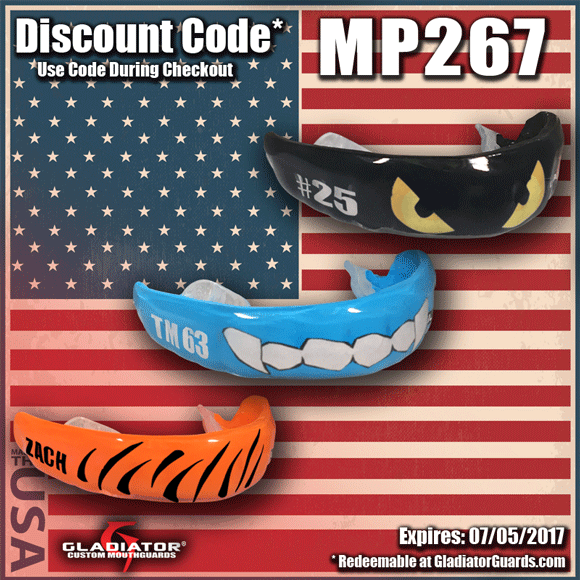 The Fourth of July Weekend is here! It's time to celebrate our independence and enjoy the freedoms we have.
A big part of that freedom is choosing what is best for us, and for athletes that means the right protection. Declare your independence from outdated boil-and-bite mouthguards and shine bright like a firework with complete personalization. Use the Independence Day discount code below on your new Gladiator custom mouthguard order.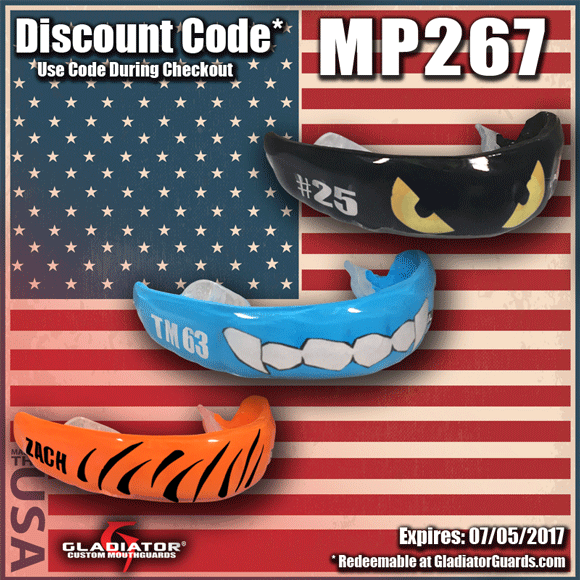 Discount code MP267 can be used in the promotional code section of the shopping cart upon checkout to receive a discount on your new order.
Offer expires 7/5/17