Gladiator Teams Up To Help Support Breast Cancer Awareness
October is Breast Cancer Awareness Month and that means it's time to help build awareness by wearing your pink — pink and white polka dots that is!
For the sixth consecutive year, Gladiator Custom Mouthguards, the industry leader in custom mouthguards, is teaming up with select high school and college teams to help promote Breast Cancer Awareness Month. Throughout October, the captains from each team will sport a pink and white polka dot Gladiator custom mouthguard.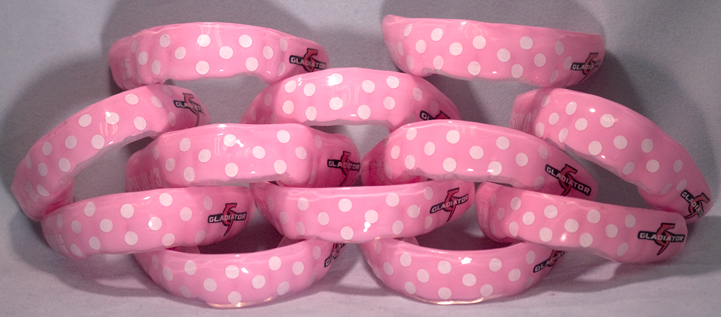 This year's selected teams are: Detroit Catholic Central Football, Dartmouth College Field Hockey, University At Albany Men's Lacrosse, Marquette University Women's Basketball and Women's Lacrosse.
And as always, all year long, for every polka dot Gladiator sold, Gladiator will donate to breast cancer research!
Help support breast cancer awareness this October — and all year round — with your polka dot Gladiator custom mouthuard.