Gladiator Custom Mouthguards Best Defensive Forward Award For Hockey East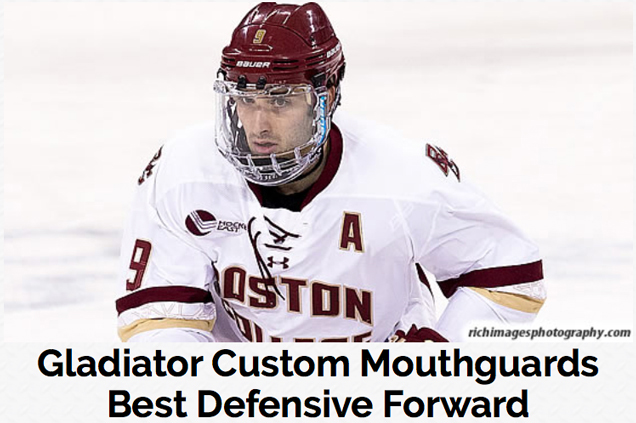 Hockey East has announced the Gladiator Custom Mouthguards Best Defensive Forward Award for the 2016-2017 season. Gladiator has been a proud sponsor of Hockey East since 2009 and annually presents the Best Defensive Forward Award.
This year's winner, Austin Cangelosi, helped Boston College finish the 2016-17 campaign in a three-way tie for first in Hockey East standings. The senior from Estero, Fla. registered the most face-off wins in the league with a winning percentage of 65%, good enough for league best. His 575 face-off wins were nearly one hundred more than that of his next counterpart. Austin also proved to have a scoring touch, finishing third in short handed goals and registering the best goals per shots on goal percentage in Hockey East.
Gladiator congratulates all of the student-athletes winning awards this year and is proud to be associated with Hockey East and their student-athletes.
The full press release can be found here.