Exclusive: Welcome Jack Eichel, Newest Member Of Team Gladiator
Gladiator Custom Mouthguards, the industry leader in custom mouthguards is proud to welcome the Buffalo Sabres' Jack Eichel to Team Gladiator.
One of the NHL's top rookies in 2015-2016, Eichel joins NBA All-Star LeBron James, Kieran McArdle of MLL's Florida Launch, Pro BMX Athlete Josh Perry and UFC fighter Zach Makovsky as an official Team Gladiator Athlete, the first to represent ice hockey.
"We are proud to welcome Jack to Team Gladiator," said Bobbie Quinn, Co-founder of Gladiator Custom Mouthguards. "Not only is he a rising star in the NHL, but on the international stage as well."
Eichel was first introduced to Gladiator at Boston University, where he was only the second freshman ever to win the Hobey Baker Award. He and his BU teammates all wore the High Performance Lite. He continued to wear the same HP Lite after being drafted by the Sabres, which Team Gladiator noticed while watching him play.
Because the HP Lite is meant for athletes wearing full facial protection, which Eichel wore at BU but not in the NHL, Team Gladiator reached out to and encouraged him to try the High Performance Gladiator for the proper protection.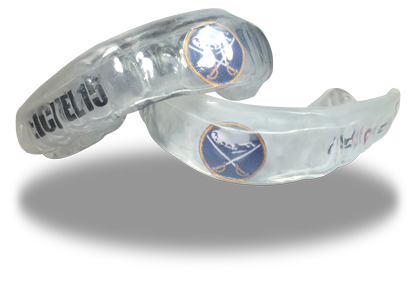 "I really love the super clear and thin mouthguards Gladiator makes," said Eichel, "and I was thrilled when Bobbie reached out to work with me."
Eichel loved the thin comfortable profile of the High Performance Gladiator so much that the two partnered again when he was named to Team North America for the 2016 World Cup of Hockey. It was then he decided to become a full-fledged Team Gladiator Athlete.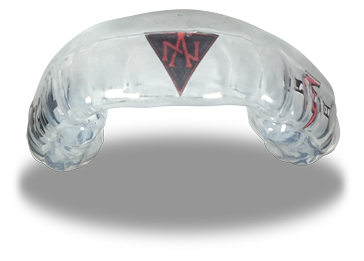 Welcome Jack Eichel to the Team Gladiator family!