Exclusive: Check Out LeBron James' 2015 NBA All-Star Game Mouthguard
For the eleventh time in his career, LeBron James is an NBA All-Star!
In celebration of this year's festivities in New York City, LeBron's All-Star Game custom mouthguard matches the red, white and blue All-Star uniforms and gear the players are wearing on Sunday. LeBron's personalization is complete with a metallic silver star in the center of the guard featuring LeBron's number 23.
Check out LeBron's custom All-Star Game mouthguard below: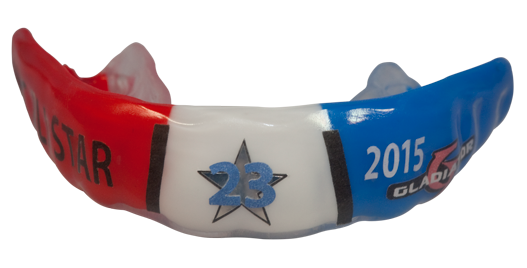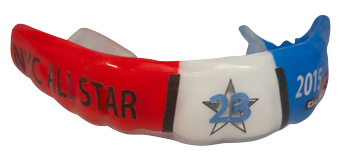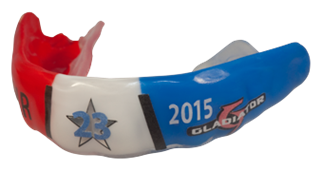 Watch LeBron James and his custom mouthguard from Gladiator this Sunday at the 2015 NBA All-Star Game.