As Seen On TV: Gladiator Lands Prominent Role On MTV's The Challenge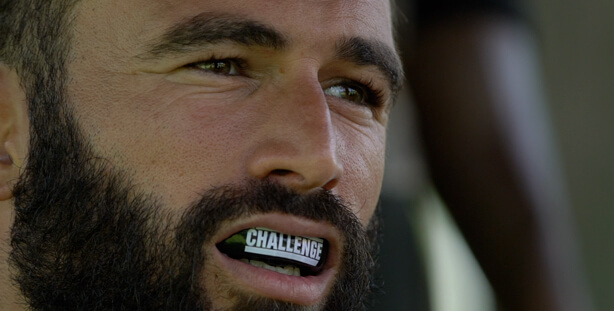 32 competitors are venturing deep into the jungle to take on some of the most extreme challenges ever devised — all in pursuit of a $1 million prize.
What will they be using for protection? Gladiator mouthguards.
The Challenge, MTV's hit reality competition, has returned and the contestants of this season's War of the Worlds 2 are all wearing Gladiator's personalized boil-and-bite mouthguards. Watch as newcomers and old favorites alike — from CT and Dee, to Ninja Natalie, Johnny Bananas and last year's champ Turbo — are protected by your favorite mouthguard brand, as the Americans take on the Brits.
Similar to the productions of Creed and Creed II, where Gladiator supplied custom mouthguards in order for actors to comfortably speak during boxing scenes, The Challenge's production team reached out for personalized protection.
Gladiator personalized boil-and-bite mouthguards come in eight different solid colors and feature full personalization, including name, number, logo and ID.
Check out The Challenge personalized protection below: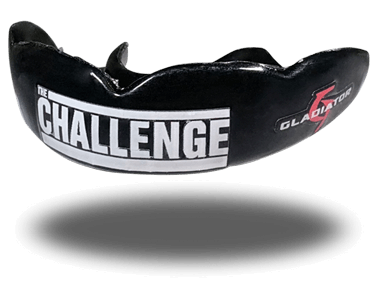 Watch The Challenge: War of the Worlds 2 Wednesday's on MTV and look out for Gladiator's personalized boil-and-bite mouthguards. Want to compete like the stars of The Challenge? Click on the link below to learn more.