Accidents May Happen, But Proper Protection Prevents Damage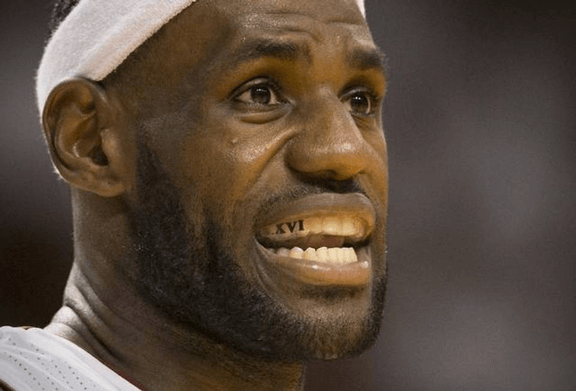 Accidents happen. It's a simple, yet unfortunate fact of life. And being completely prepared for them is almost impossible.
Thankfully, in most cases there are steps to take to make sure the damage caused by an accident is minimal; things like seat belts and airbags, or helmets and pads. Of course, when it comes to traumatic events, it's hard for people to take action and change a behavior until after those events have occurred. If you go through the windshield of a car because you weren't wearing your seat belt, you're most likely going to wear your seat belt from now on.
Unfortunately though, change typically doesn't occur until after it is too late and the damage is already done. With that in mind, let's take a look at why it's important for you to take steps to protect your players from an accident that may cause oral or facial injuries.
1. Pain In The Mouth
Have you had your wisdom teeth removed? Then you probably know that the face and mouth are easily two of the most sensitive areas of the body.
Oral impact may have severely painful effects. If a player is struck in the face or mouth without the proper protection, pain is obviously the first — yet not the worse — result.
2. Blood Flow
Aside from being sensitive, the face and mouth are also two areas of the body that bleed the most when lacerated. That's because there's an increased amount of blood vessels closer to the skin's surface.
Without the right protection, your players may need more than a few tissues if they are struck in the face; particularly, if they happen to lose a tooth.
3. Say Goodbye To The Money Maker
Speaking of losing teeth, taking a blow to the mouth or face may change your life forever, literally.
Unlike a scar on the leg or arm, your face is always visible, and your smile leaves a lasting impression. While the Bobby Clarke look was once fashionable and respected, no one wants to go through life with empty gaps where their teeth should be or Chicklet-sized replacements.
The proper protection keeps that perfect smile in tact — something especially important for parents who have already paid for braces.
4. Tooth Injuries Are Forever…
Broken arms and legs heal. ACLs are repairable. A broken tooth lasts forever.
If a player sustains an oral injury, specifically a broken or damaged tooth, they're signed up for a lifetime supply of dental visits. That's because the maintenance to keep a replaced tooth healthy never ends and a broken tooth does not heal itself like a broken bone will.
5. …And Cost An Arm And A Leg
What does it cost to cover a lifetime of replacement tooth maintenance? About $20,000. Per tooth.
With more than 5 million teeth knocked out each year, it's good to be a dentist.
Accidents may happen, but permanent damage doesn't have to. Protect your players from oral and facial injuries.