5 Ways To Keep Your Mouthguard Protective And Effective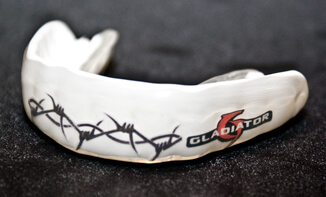 Much like the other pieces of protective equipment you wear, you put a lot of faith in your mouthguard to keep you safe from injury.
But how do you know that your mouthguard is providing the protection that you need? What should you do to maintain your mouthguard's protective qualities?
Here are five ways for you to make sure your mouthguard stays protective and effective:
1. Get The Right Guard
Mouthguards have become very specialized and each sport requires different levels of protection for the important impact zones — the areas in the front of the teeth and under the molars.
Proper protection starts with a minimum of 4 mm of material in the important impact zones, but these zones change from sport to sport, as a mouthguard that's recommended for football may not be ideal for field hockey.
For example, sports like football and ice hockey need protection against collisions between the upper and lower jaw mostly, because players wear facemasks; but for a sport like field hockey, more frontal protection is needed. Having too much material is just as bad as having too little.
2. No Chewing
While chewing gum during athletics is largely believed to increase brain activity — as the act of chewing actually improves various bodily functions — chewing on your mouthguard is only hurting your mouthguard.
Chewing on your mouthguard doesn't just compromise the protective qualities of the guard, but the comfort as well. That's because chewing breaks down the materials, creating rips and tears. And when a mouthguard is damaged, it doesn't absorb impact properly, and tears allow bacteria to get into the mouthguard, further compromising the quality.
3. No Cutting
Cutting all depends on the type of mouthguard you have.
For generic boil-and-bite mouthguards, cutting may be necessary at times in order to get the right fit. That's because boil-and-bite mouthguards are not tailor-made for you; they are one-size fits all. Just be sure not to cut the guard too short, as you need the proper length of material between your upper and lower jaw to allow for protection from collisions, as well as front or side impacts.
When it comes to custom mouthguards, your mouthguard is made to the exact identical structure of your mouth. That means no cutting or trimming should be necessary at all. Cutting only causes damage to the layers of the mouthguard and cuts away materials from the important impact zones.
4. Wear It
It's pretty simple; mouthguards protect mouths. So if you don't wear your mouthguard properly, it's not going to protect you. Just like any other piece of protective equipment.
Your mouthguard must have a tight enough fit to firmly stay on your upper teeth without being held in place with the lower jaw. That means no biting or clenching!
When a mouthguard fits snuggly it stays in place during any impact and won't become dislodged. It should never be able to come loose and float around your mouth. You should only be able to remove your mouthguard by pulling it out with your fingers.
5. No Heat
No matter what kind of mouthguard you have — whether boil-and-bite or custom — your mouthguard should be stored in a cool, dry place.
Extreme heat will deform and break down the material of the mouthguard, and cause damage. Be sure to keep your guard in a clean protective case when not in use.
As long as you have the right mouthguard, wear it and keep it safe, you should have no problem keeping your mouthguard protective and effective.