3 Red Flags That Your Season May Be Headed For Trouble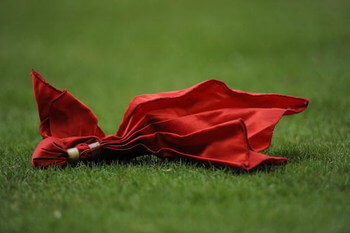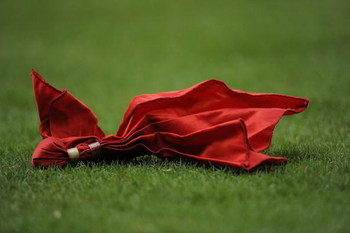 It may be early in the year, but by now, you likely have some kind of feel for your team and for how the season is going to go. You may even still be undefeated!
But are there any warning signs you should be looking for? Is there a way to tell if your season is going to remain on a championship course or be completely derailed? What's there to take away from the first few games of the year?
Keep an eye out for these three red flags, as they may signify trouble ahead for your season:
1. Are you winning … but just barely?
Obviously, winning is good. Whether you're winning exactly the way you drew it up or in an ugly fashion, a win is a win is a win.
Or is it? When your games are consistently ending in close calls and you're just barely edging out your opponents? That's a red flag.
While playing a string of close games may be a coincidence, it does raise some concerns; particularly when you're the better team. For one, your squad is seemingly playing down to the opponent's level. That's a scary cycle to be in and one that only helps to develop bad habits. It also means your team isn't playing to the best of its abilities.
Sure, that could be seen as a positive — that your team is winning now and hasn't even reached its potential — but winning close games is also something that is hard to maintain. Whether it comes down to too little time, a missed opportunity in crunch time or being unable to keep pace against a superior team, keeping it close all the time is going to come back to bite you.
2. Have any leaders emerged?
In order to successfully execute your vision and plan for the season, your team needs to have strong leadership. And while you've named team captains, you can't simply choose a leader.
Is your locker room lacking that strong voice of reason during times of adversity? That's a red flag.
Leaders aren't chosen; they emerge naturally. But, if no leaders materialize among your players, you and your staff may run into issues later on. A team without a strong leader at its core is a team that isn't going to go far.
That's not to say that your team needs just one player to step up. Some teams are able to get by with collective leadership. But that may make it more difficult in times of desperation, when your team is in need of the "strongest voice" in the room; someone to lead them through the fog.
3. Is your team high on talent, but low on fundamentals?
Face it, your job is a whole lot easier when your team is chock full of talent. Talent gets you wins. But talent alone won't carry you through an entire season.
Is your team too reliant on talent? Are your talented players the reason you've won so far? That's a red flag.
No matter how much talent you have, you're going to eventually face a team with equal or greater talent. That's where strong fundamentals are the difference maker.

A strong fundamental understanding of the game means smarter players, and smarter players are more disciplined. That means less mistakes, better execution and better adherence to the game plan.
Sure, talented players are great, but after all, there is no "I" in team.
Does your team have some red flags? That's okay. It's still early enough in the season to get back on track and realize your championship goals.